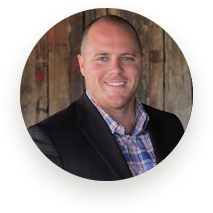 Ben Clark
Denton, TX
Ben is a Native Texan and has called Denton home for over 20 years. After graduating from Denton High School in 2005, Ben went down to Baylor University to earn a four year degree in Education. In 2011 Ben obtained his real estate license and hasn't looked back. Ben's passion to serve others and his determination has propelled him to one of the top real estate agents in Denton County. "My goal has always been to treat others how I would want to be treated, and in return I have been able to serve a lot of people through real estate!!
Outside of work Ben is on the board for Denton County Young Professionals, President of the Denton County chapter of Keller Williams Young Professionals, Chairman at the North Texas State Fair and Rodeo, and is a member of the 2015 class of Leadership Denton.
His wife Natalie, daughter Henley, dog Baylor, and him live on the south side of Denton. In his free time he loves to be outdoors hunting or on the lake relaxing!

Have a question? Contact Ben Today.

Listen to what others have to say about Ben
"We were new to the buying and selling aspect of being a homeowner and not really sure if it was the right time for us to move. Not only did Ranchman Properties walk us through the process, they sold our home in under two weeks, and found us exactly what we were looking for. Ranchman Properties is passionate about real estate. They are honest, hard working, knowledgeable, kind, and goes above and beyond to make things happen."
— Todd & Traci, Denton,TX