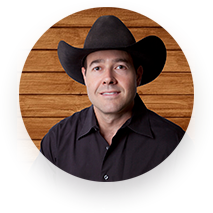 Cory Caperton
Argyle, TX
Cory is a 2004 Texas A&M graduate with a degree in Agricultural Development. Growing up on a ranch outside of Waco, Texas where he managed horse breeding and cow/calf operations has given him a passion for the land and ranch industry. He also participated in rodeos, roping calves and team roping, throughout high school, college, and eventually leading him to the professional rodeo circuit as an adult.
His personal experience and interest in the land and ranch industry began as a hobby. His passion, love, and own experience in ranch land and property investment has created a natural transition into a real estate career. His own experience has given him the desire to help others find and achieve their dreams, whether it be finding your forever home or that one of a kind ranch where you want to hang your hat.
Cory married his best friend in 2005 and they have enjoyed buying and selling personal properties together ever since. They have three boys and are residents of Bartonville, TX. They love spending time outdoors, riding quads, fishing, hunting, exploring and truly enjoying every aspect it has to offer.

Have a question? Contact Cory Today.