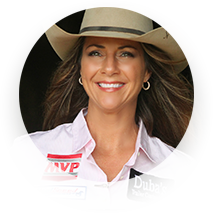 Sharin Hall
Denton, TX
Sharin Hall is no stranger to the farm and ranch world. For over 20 years Sharin has made a name for herself in the barrel racing industry. With multiple Futurity, Derby, and WPRA World Championship Titles, as well as a top 4 finalist at the American Rodeo, she has earned the respect of the equine community. This led her into getting her real estate license so she could help others live the farm and ranch lifestyle.
"Owning, operating and selling my own quarter horse ranches over the years has naturally led me to transition into real estate by matching the perfect buyers and sellers together the same way I've done with quarter horses and owners over the years. I am now able to assist ALL my friends and partners with any Texas real estate desire they may have."
Sharin and her husband Mark currently live in Pilot Point, Tx on their horse ranch where she continues to train and sell quarter horses.